Who We Are
We are the Medinah Shrine Clowns. We bring "miles of smiles to a child" whether it be by walking in a parade, entertaining at a picnic or party, or performing at a school.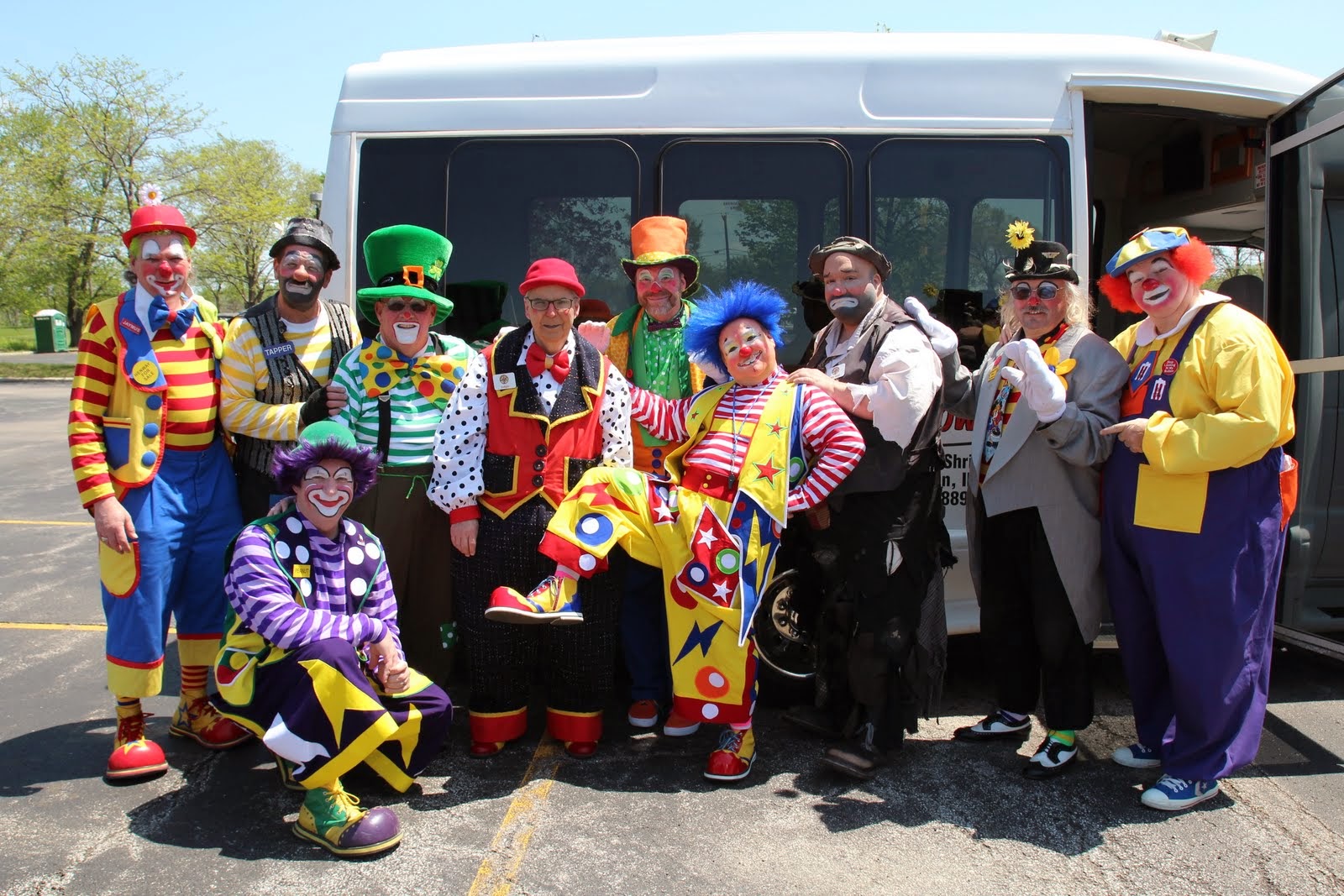 We are skilled at making balloon animals, juggling, magic, puppetry and general silliness. We have appeared in parades, corporate events, schools, picnics, charitable events. Wherever there are people, we are right at home. Contact us and ask how we can help make your special event even more special.
We meet at Medinah Shrine Center every fourth Tuesday of the month for dinner at 6:30pm and a meeting at 7:15. Ladies are always welcome.